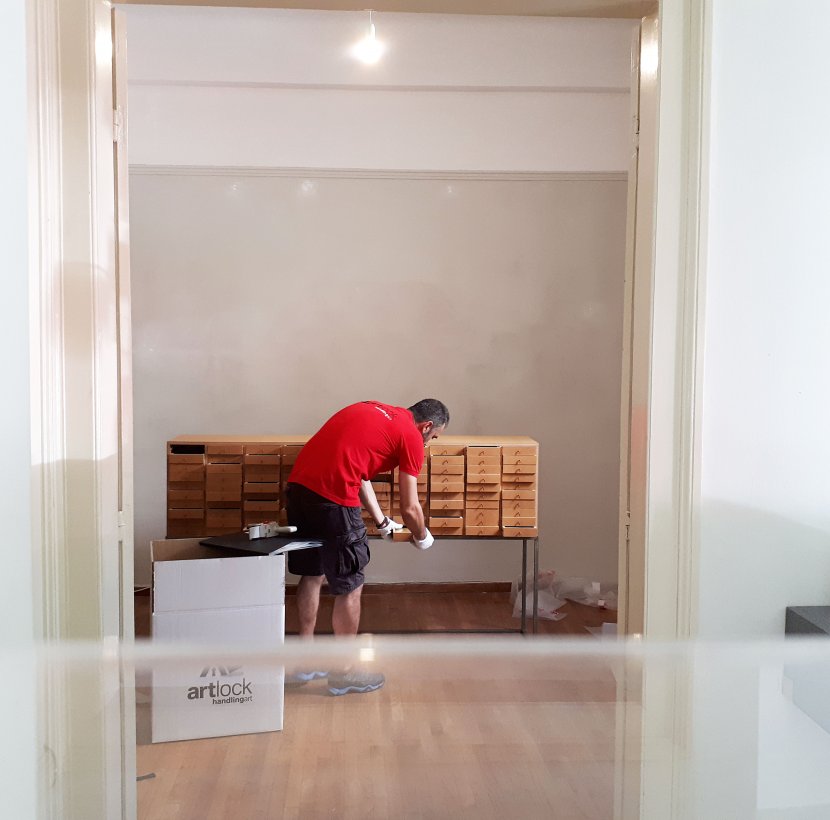 Packaging
The packaging service offered for artworks, consists of three methods, depending on specifics of each work of Art, as well the client's requirements.
The works are wrapped in bubble wrap, equipped with a sensitive – friendly, interior lining. All the additional maintenance materials such as acid free paper, hollytex, melinex, Tyvek, pel soft etc.. accompany the packaging where necessary .
For extra protection and to facilitate the transportation of works of art cartons and carton boxes can be additionally used, in the soft-packing packaging process.
Artlock specializes in the creation of high-standards crates, designed for national or international transportations or for storage purposes. These constitute tailor-made solutions, adjusted to particular characteristics and requirements of each work of Art. Placing emphasis on the details, Artlock aims only for the best packaging and storage services.